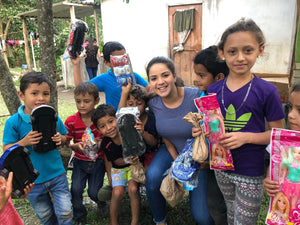 Christmas for Children in Honduras
Help me celebrate Christmas with underprivileged Children in Honduras. Visit my GoFund me to learn more!
GoFund Me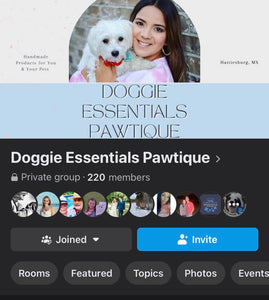 Join Our VIP Facebook Group
Join our community of pet lovers! Here we share our best deals, new product launches, collaborations, etc.
vip Facebook Group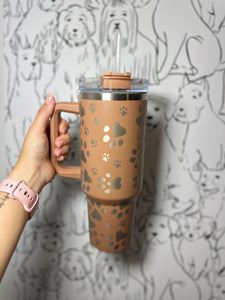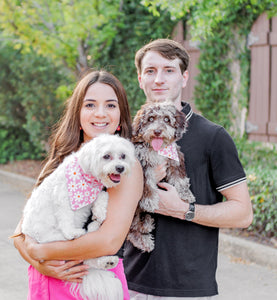 Hi furparents,
This is my amazing husband, Bailey, and our spoiled rotten girls Rosie and Riley. Bailey is from Missisippi, and I am from Honduras. My husband and I met in 2016 at Mississsippi Gulf Coast Community College and dated for 5 years before getting married in February 2021.
Rosie came into our lives during the pandemic and she has brought so much joy into our home and we are forever thankful for her! Seriously I don't think we would have survived 2020 without her. Rosie is the inspiration behind Doggie Essentials. If it wasn't for her, I would've never known of this amazing Dog Community and would have never met the most amazing, kindest and inspiring dog parents who share the same obsession for their fur babies. Riley joined our family in May of 2023 and she is the best puppy! Her and Rosie are best friends and partners in crime and it makes my mama heart so happy!
Some fun facts about me:
- I am 26 years old and a Capricorn gal.
- I am a workaholic and love learning new things.
-I love working out and pushing myself outside of my comfort zone.
-I am bilingual; Spanish & English.
-I love my family and talk to my mama every single day.
-I live to help others. That's why I went into Social Work.
-I am obsessed dog mama & coffee lover.
-I enjoy connecting and learning from other fur parents and small business owners.
Wanna talk about our obsession with our pets and be friends?
With Love, Angela Jordan
Let's get connected!